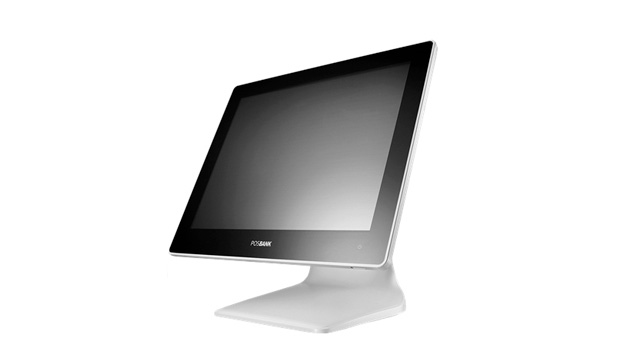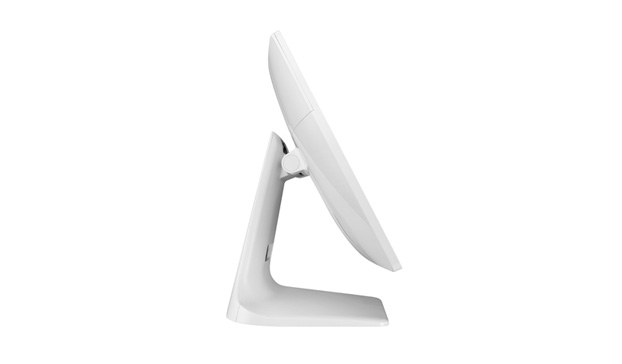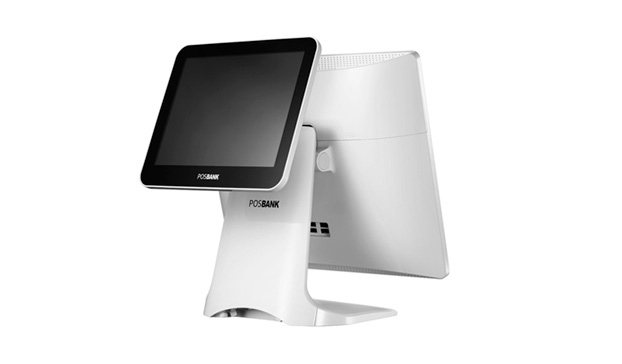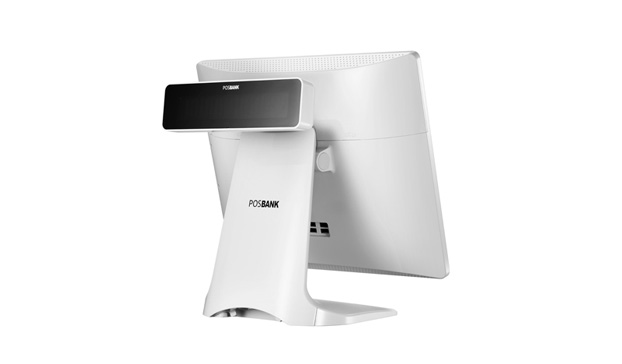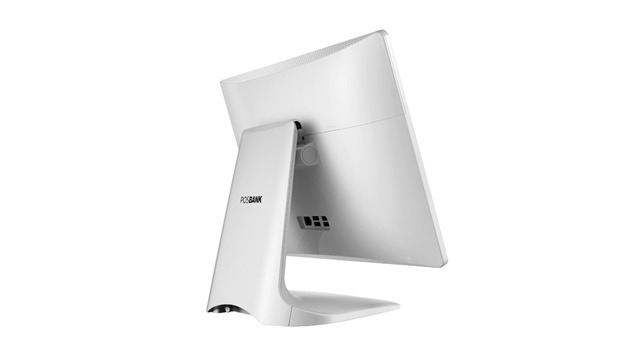 APEXA-G
Compact Powerhouse™
Intel®Celeron®Quad-Core J1900 (fanless) with low electric power and high performance
PCAP touchy type of accurate touch sensation
It provides a bright and clear screen with an LED backlight system
Up-to-date IC security module with a high stability
Space-saving of the counter with a compact size
Quick installation and maintenance with I/O port on the top
Enough I/O ports for connections of POS surrounding equipment
Flexible installation by using a stand type or a wall mount type
luxurious interior design by using the modern and contemporary styles.
Optimized for types of business such as a distribution, a food service industry, a specialty store, a franchise
Features of products
Specifications
01

High performance processor with low electricity

It has 2 times improved speed and capacity compared to D25 model having Intel®Celeron®Quad-Core J1900 processor. It could deal with workload at high speed. It offers quiet environment in case of operation due to the fanless type. It applies the design for an efficient cooling system and a dust inflow blocking system, it is durable to use it safely and consistently.

02

Sufficient I/O ports supporting

It offers an enough arrangement of I/O ports on the top and in the rear of the product. It is available to organize the surrounding equipment of various POS with easy for the store management.

03

Various options. Organization of convenient equipment

It is available to organize the POS equipment conveniently due to offering various options needed for improvements of customer convenience such as an IC/MS card reader, a second display or a printer and efficient store management.

04

Quick installation. Easy maintenance

It is easy and fast to access due to arranging the I/O port on the top of the body. It is available to save time and expenses due to having a quick installation and maintenance.

05

Safe business environment

It offers a personal information protection and secure business environment due to installing a up-to-date security module IC/MS reader with high safety.

06

Install on the counter, the wall, wherever you want.

Possible to install depending on the store environments. Device could be installed on the counter or the wall with a wall mount kit of VESA standard.
(Enable to add a mounting option)

07

Make ambience more modern, and space more efficient.

It is available to show a luxurious interior design by using the modern and contemporary styles. It is available to use the space of a counter efficiently due to the compact and slim sizes of the main body and the stand. You could keep tidy organized space by organizing the cables in the rear of the stand.
Classification
Specifications
System
Processor
J19 Intel® Celeron® J1900 (2.0 GHz) Quad-Core Processor / Fanless (Standard)
Chipset
J19 Intel® Bay Trail
Memory
J19 4GB Standard, DDR3L 1600 MT/s, Socket 1 x SODIMM
Storage
J19 SATA 2 (3Gb/s) 2.5 inch SSD 64GB, Support AHCI
OS
Windows 7, Windows 8.1, Windows 10 IoT Enterprise, POS Ready 7
Audio
Realtek ALC662-VD
Display
Type
15" TFT LED Backlight
Resolution
15" 1024 x 768
Brightness
15" 300 cd/m² (typ.)
Touch Screen
Projective Capacitive Touch
Interface
Display
1 x VGA (With Power Output)
USB
J19 6 (Rear 2, Back 4, USB 2.0 x 6)
J19 3(Reserved for MSR, SCR, i-Button/Touch Controller/Camera), RJ-45
Serial Port
6 (COM 1 with 5V/12V Power Output on 9 Pins, BIOS)
(COM2~3 RJ-45 , Full Signal)
(COM5 Reserved for Cash Drawer Port)
(COM4 RJ-11, Only TX/RX, 12V Power Output, Reserved for CDP)
(COM6 RJ-45, Only TX/RX, 5V Power Output, Reserved for MSR)
LAN
1 x Gigabit Ethernet, RJ-45
Audio
1 x Line-out
Power DC-IN
1 x (4 Pin Connector)
Power
Power Supply
J19 Adaptor 12V, 5A
Physical & Environmental
Operating Temperature
0 ℃ ~ 60 ℃ at 10% to 90% Humidity
Storage Temperature
-20 ℃ ~ 80 ℃ at 10% to 90% Humidity
Dimensions (W x H x D)
364 x 333 x 210 (mm), 14.3 x 13.1 x 8.2(in)
Packing Dimension (W x H x D)
500 x 470 x 300 (mm), 19.6 x 18.5 x 11.8(in)
Net Weight
5,300g, 11.6lbs
Packing Weight
8,000g, 17.6lbs
Certification
CE, FCC, KC, CB, CCC
Color
Matte Dark Grey, High Gloss White