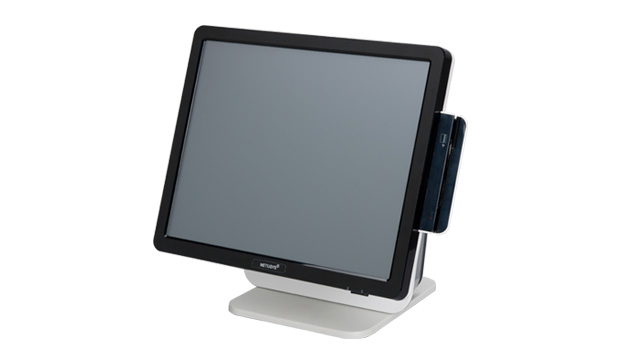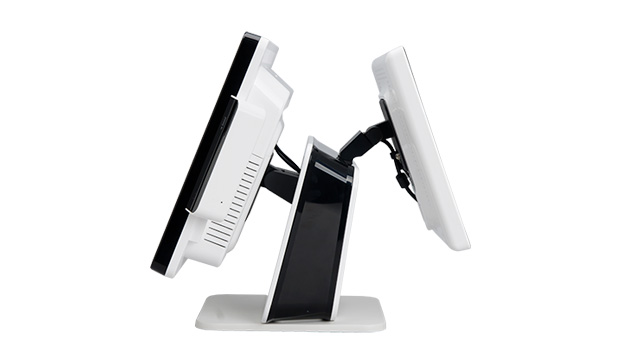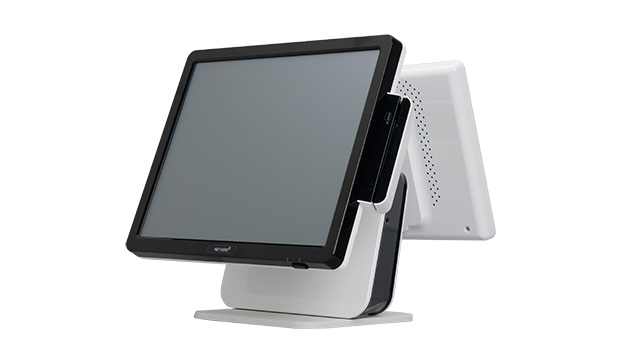 ZED-7
Die-casting structure with stability
SSD for a fast processing speed: SSD 64 GB
Stable stand with a die-casting type
Eco-friendly design of non noise and low heat
Saves electric charges due to extra low electricity of a consuming electric power of 4W.
Minimize a board damage due to applying a power discrete type (AC adaptor)
17-inch
Features of products
Specifications
01

Installation of SSD basically for a fast processing speed

It is available to install DDR3 2GB RAM (MAX. 8GB), and a stable SSD by applying Intel® Core™ i7/i5/i3 Processor with the outstanding speed. If offers various options in order to be suitable for performance demanded by users.

02

Stable stand with a die-casting type

It is available to use it without a risk at the narrow counter due to having a stable stand structure with a die-casting type.

03

Front 17-inch screen

It is convenient to mange a store with the 17-inch screen, and it offers clearer screen with high resolution by applying an eco-friendly LED Backlight illuminating system with low electricity. Moreover, it offers a long usage time due to minimizing the power consumption.

04

9.7-inch and 15-inch Dual monitor

It offers clients to check it by using clients' monitors, it also offers confidence to clients.
Classification
Specifications
CPU
Intel D2550
Intel® Atom™ Processor D2550 (1M Cache, 1.86 GHz)
Main
Memory
DDR3 SODIMM 2GB (up to 4GB by 2 x Slots)
Storage
2.5" SATA-Ⅱ 320GB HDD & SSD(64GB/128GB)
Primary Display
LCD
15-inch / 17-inch TFT LCD (250cd), LVDS Interface
Resolution
1024 x 768 / 1280 x 1024
Touch
17-inch 5-wire Resistive , Serial interface
I/O
Speaker
1 x 1W
USB
6 x USB (Rear: 4 x USB, Side: 2 x USB)
Serial
4 x RS-232C (Powered DSUB-9, 1 x RJ-45)
PS/2
1 x Keyboard, 1 x Mouse
LAN
1 x Gigabit LAN
VGA
1 x RGB
Audio
2 ports (1 x Mic-in, 1 x Line-out)
Power
DC-IN
External 60/72W Adapter
Input AC 100~240V/50~60Hz, Output DC 12V/5A or 6A
User Environment
Temperature
Operating -25℃ to 65℃, Storage -35℃ to 75℃
Size
Dimension
414 x 251 x 361 mm (W x D x H)
Weight
8.4kg
Optional Peripherals
MSR
ISO Ⅱ Track Reading
OS
POSReady2009 / POSReady7
2nd Display
15-inch TFT LCD (1024 x 768) * Back-light type : LED
9.7-inch TFT LCD (1024 x 768) * Back-light type : LED
CPU
Intel® Celeron® 1037U (2M Cache, 1.80 GHz)
Intel® Celeron® J1900 (2M Cache, up to 2.42 GHz)
Intel® Processor i3-6100U (3M Cache, up to 2.3GHz)
Intel® Processor i7-6500U (4M Cache, up to 2.5GHz)