It is a tool that helps you to check deposit management of card payments easily and simply, and check unsettled amounts for clearing

Expectancy effects of Semplus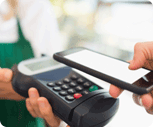 Saves time and effort by checking the current condition of sales and deposits quickly and easily.
Deposits accurate amounts by checking records of unsettled amounts of credit cards.
Improves management operation efficiency of a member store
Systemic deposit management of the day/per a day/card company
Franchise can be managed by dividing it into the headquarters, branches, and franchisees.
---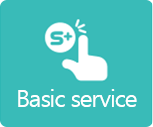 Online inquiry service for sales/deposit/unsettled amount
Inquiries for a daily information and scheduled deposit/commission
Inquiries for records of deposit/unsettled amount
Inquiries for credit card and debit card sales
Inquiries for National Tax Service and cash receipt sales
Authorization for franchise and check all branches and franchisees history at once
Premium service

- Basic service + reception of text messages
(sales, deposit, unsettled amount)
Fee: Please contact the managing agency
We operate a customer service with satisfaction to handle affairs and complaints of member stores quickly.


Inquiries for service: 82-1599-3700 [09:00~20:00]
See SemPlus Website