Doctors Tech is the leading company of total beauty service possessing high qualities and technologies accredited worldwide.
We add

'cares' to 'care'
Without harmful stimulations, but more deeply with the applied cares!
You don't have to change cosmetics. Just add Vanav!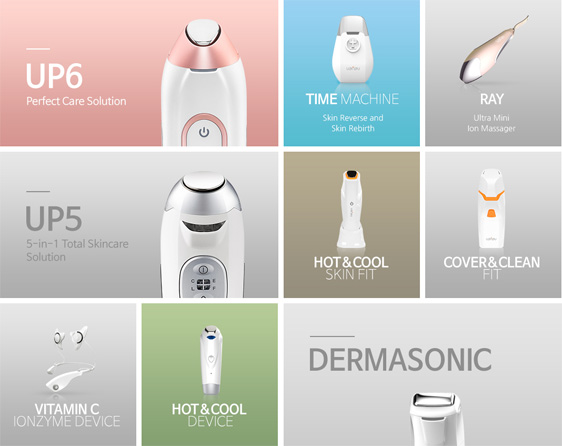 Doctors Tech manufactures skin care equipment developed by a present plastic surgery specialist who has over 20 years of clinical experiences. It has become the dominant force in the expert skin care market by launching skin care equipment that was combined with ultrasonic wave therapy and iontophoresis therapy in 2001 first in Korea for specialists. It possesses the 3D vibrator patent solely worldwide. Its technology is proved by offering the products to global leading companies such as Amway, Estee Lauder, etc.
Business field

Dermasonic, UPS, Hot & Cool, Time Machine, Ray
Address

Sangil-ro 6-gil 55, 8th Fl. Gangdong-gu, Seoul
TEL

82-2-3444-3222
Website